Residential Real Estate Trends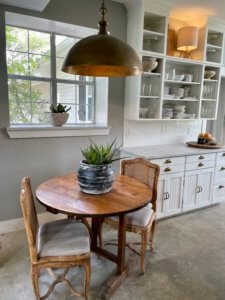 by Doug Shanahan March 2022.
Texas A&M Real Estate Research Center data for February 2022 sales activity show residential real estate in the DFW area increasing in price, while demand is staying high and supply is at, or near, all-time lows. What does this mean for sellers and buyers? 
Sellers are likely to see continued record sales prices and short time on market. Buyers are going to pay more as the market continues to rise.
If you are considering selling, historically, April has been the time when sales prices reach near their peak. It makes sense to get your house ready to market now as we enter prime selling season. If you are considering buying, the time is now to get your new house under contract. Interest rates will be rising this year and this means more expensive mortgage payments unless you're a cash buyer.
There's still plenty of time to capitalize on the benefits of both selling and buying in this current environment. With all the complexities of maximizing profits, or winning your dream home, you need a trusted advocate with the experience to set a plan in place. We hope you will give Doug Shanahan, Real Estate Man, the opportunity to show you how he can help with your plan.
Please enjoy the residential market stats below, and to learn more about market trends in your neighborhood, reach out to Doug Shanahan at Real Estate Man DFW.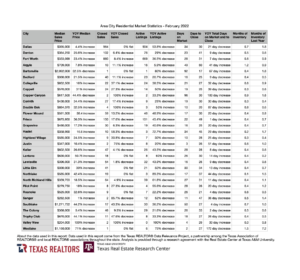 If you are a seller or buyer and need help navigating these high-demand, low-supply waters, reach out to Doug Shanahan at Real Estate Man DFW, and we will help make your real estate sale or purchase a great experience.