Argyle, TX
Argyle, TX is a city with a charming, hometown feel in Denton County. Rolling hills, horse filled pastures, amazing sunsets, and friendly neighborhoods are glimpses of experiencing what life in Argyle is like. This is a rural, family-focused city and with a population of around 4,000 residents, this town is a tight nit community. This is a safe city with a low crime rate where you can feel secure, protected, and out of harm's way with your family.
Advantageously situated within the county of Denton, the city of Argyle has a small-town atmosphere yet with easy access to DFW airport and several corporate headquarters in Dallas Fort Worth as well as surrounding cities. The city of argyle is a getaway oasis in which you have to travel to
nearby towns to experience the hustle and bustle of city living. Argyle is the accommodating, centralized town for access to shopping, attending events, and dining out.
It is a practical location on 377 where you have the options to quickly navigate to Denton, Flower Mound, Highland Village, or newly refurbished downtown Roanoke that enthuses saloon style restaurants and shops. In Northlake, TX, Texas Motor Speedway is a short drive to the west. Home of the University of North Texas, which hosts a top-rated and nationally ranked music school, Denton is just to the north and contains a historic downtown square with many eclectic shops and eateries. Aspiring musicians and indie bands and can often be seen performing in venues around the Denton square.
Argyle is a gorgeous and safe place to live and raise a family with hilly terrain, horse ranches, sweeping country club views, and highly rated schools. The award winning Argyle Independent School District currently consists of Hilltop Elementary School, Argyle Intermediate School, Argyle Middle School, and Argyle High School where all the teachers have a passion for teaching their students. Argyle High School has access to the Advanced Technology Center which gives students the capability to explore their career interests and gain experience in that area. Some of the options include architecture, animation, audio-video production, photography, graphic design, health science, EMT, culinary arts, court systems and practices, forensic science, law enforcement, firefighters, welding, engineering, Aircraft Airframe Technology. Argyle High is known for its Friday night football games, the success of their UIL, tennis, volleyball, and baseball teams.
Argyle also has a highly regarded college preparatory private school on seventy-six acres called Liberty Christian School that is non-denominational. The student body includes preschool through high school. The school's focus is excellence and success in the fine arts, athletics, extracurriculars, and of course academics.
New Communities in Argyle
Harvest by Hillcrest
A modernized Texan neighborhood by Hillwood Communities,

Harvest

, is a new age neighborhood with a rustic flair in Argyle, Texas.
 Harvest is a pleasant combination of future, eco-focused lifestyle and home town nostalgia—where moments like children playing together and neighborhood block parties combine effortlessly with sustainable gardening and farming as well as state of the art home design and technologies. Most of all, Harvest provides the genuine lifestyle of rustic living while upholding the conducive frame work of a modern and walkable community.
Gardening and Farming Are The Heart and Soul of the Harvest Community

Located in Argyle and Northlake within Denton County, this community is on 1,200-acres of land and contains a total of 3,200 single family homes. One notable feature of this neighborhood makes it stand out as a hidden gem. Harvest is focused around the family farming tradition of which the landowners of days passed once carried out. In the heart of the Harvest is a commercial, working farm. This farm is monitored and tended to by a professional who teaches their agricultural expertise with Harvest's residents, children, and their parents. With private raised bank garden plots and demonstration communal gardens to help those who need to turn their "brown thumbs" into green, Harvest's residents are given plentiful opportunities to enjoy the fresh air and sunshine, roll up their sleeves, and meet new friends all while gaining new knowledge and growing fresh herbs, vegetables, or whatever produce they desire.

Harvest has a fondness for natural, homely living by bringing their residents together and promoting the farm to table lifestyle with community farming and gardening which promotes neighborhood bonding and a plentiful way of life. This gardening experience is called the Harvest Farm. 
BRING TO THE SURFACE STRAIGHTFORWARD GUIDANCE TO A ABUNDANT WAY OF LIFE
The farming family tradition that influenced Harvest's design carries on to form a modern take on agricultural lifestyle— one that appreciates from farm to table foods, connection within the community, contemporary countryside living, and friendships that are homegrown. Gardening sustains and nurtures the soul of the community is so many ways.
The combined passion of gardening and farming inspires Heritage's residents by providing an abundance of opportunities to raise their own crops, donate the excess of produce to the North Texas Food Bank, and grow their agrarian comprehension with gardening lessons on site.  
Amenities
---
 - Yoga Lawn & Workout Facility
Half-Court Basketball

Outdoor Fire Pits

Horseshoes and Other Yard Games

Picnic Tables
PRIVATE PLOTS WITH RAISED BEDS RESERVED FOR THE HOME OWNERS OF HARVEST

The residents of Harvest get to encounter the gratification of raising their own personal fruits, vegetables, and herbs in the private plots with raised beds assigned to each homeowner who rents a space.

These plots are accessible to rent by contacting the Harvest HOA office and gives Harvest's residents the ability to farm fresh produce in their assigned private space. Are you not known to be one with a "green thumb"? The resident farmer of Harvest farm, Farmer Ross, is available on site to give residents a helping hand.
AWAITING TO BE UNEARTHED
Located within the county of Denton and encompassing the towns of Argyle, Flower Mound and Northlake, Canyon Falls is a picturesque, professionally and deliberately arranged community that is influenced by the beauty of the outdoors.
It's easy to see that life tends to play out in a natural way at Canyon Falls, no matter if you're enamored with the wonders of nature or meeting up with your neighbors on the adventure trails.
---
THE SEARCH FOR YOUR DREAM HOME COMES TO A CONCLUSION AT CANYON FALLS
Canyon falls is known for its all time low interest rates, so if moving is in the cards for you, it's a great idea to take advantage of the opportunity in this community. The builders of Canyon Falls will help you with any information needed through tele appointments, virtual tours, or in person meetings. Canyon Fall's model homes and tours of the community and amenities are also available to view virtually. For those who are excited to find their new home and wish to do so in a timely manner, yet also would like to do so from the comfort of their home, Canyon Falls has listings of its move in quick homes that are regularly updated. Every opportunity to find your new home is available for you even if you do not wish to leave your house!
---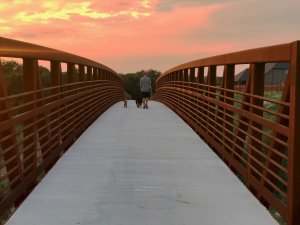 TRAVERSE AND EXPLORE. It's easy to be active in Canyon falls with three hundred and fifty acres available for hiking, running, biking, or just spending time with loved ones in nature.
ADVENTURE TRAILS. Fourteen acres of natural and paved trails through fields of green and woodlands of mature trees are available to the families of Canyon Falls. The rolling terrain provides a relief of modern day to day stressors and brings family and friends closer. In this community, nature is just beyond your doorstep. Embarking on family walks or running to achieve your fitness goals, the adventure trails are the best way to feel at one with nature and the community.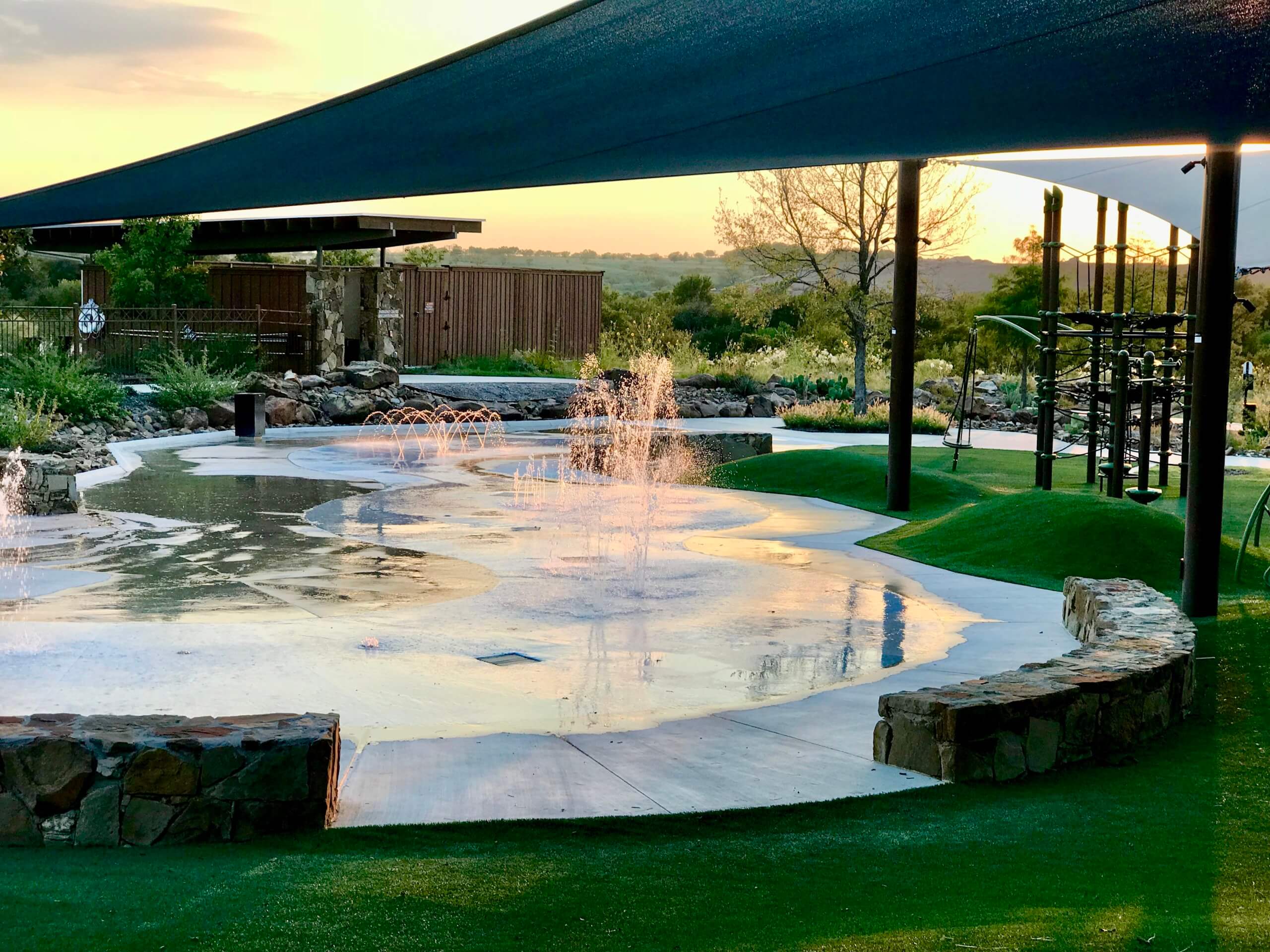 CURATED FOR THE ADVENTUROUS
Taking walks across the rolling hills and meeting up with friends at the community's amenities are just a couple of activities available at Canyon Falls. Adventure is always present at Canyon Falls with plenty of space to grow and live life to the fullest.
---
ADVENTURE IS BORN HERE. The hilly terrain of breathtaking landscape in Canyon Falls is not just the scenery—it is the lifestyle of the community. Canyon Falls's nature forward atmosphere ranges from the lively neighborhoods to the community club house, where you can swim in the pool, cook in the outdoor kitchen, or work out in the gym. Also the children living in the community, those of which have the opportunity to attend the school districts of Northwest or Argyle, are also able to find imagination and creativity within their own neighborhood.
There's always an activity available in Canyon Falls. You can have fun in the Canyon Falls Club, the curated parks (such as the Hay Barn,  Pooch Park, and The Porch), or along the many miles of walking trails designed for your exploration.
ACTIVITIES & EVENTS. Canyon Falls provides the opportunity for its residents to participate in their favorite hobbies or newly found interests with clubs and events. The lifestyle of this community endorses nature activities, neighbourhood cook outs, and communal runner's groups.
CANYON FALLS EVENTS. Ranging from seminar courses hosted outdoors and neighborhood socials to festivals and concerts, Canyon Falls knows how to make its residents feel included and entertained.
THE SCHOOL DISTRICTS AVAILABLE. With neighborhoods zoned in Argyle ISD and Northwest ISD, an overachieving education is a given. Those who specifically chose Canyon Falls as their home because of the outstanding school districts are even further impressed by the excellent teaching once their children start attending these highly rated schools. Canyon Falls gives you the opportunity to chose which acclaimed school district your child attends by offering zoning in both districts. Simply choose the neighborhood that falls within the zoning for your chosen district. This community takes pride in the pursuit of knowledge and education for generations to come.
FIND YOURSELF IN NATURE WITH THE AMENITIES
In Canyon Falls, the sweeping landscape, cliffs off creekside ravines, and woodlands of developed trees evoke the emotion of amazement and inspire an admiration for nature. Directly in the middle of all of the neighborhoods is the vast and open Graham Branch Creek Preserve of two hundred acres. You will find a range of opportunities such as rolling fields to oak domes, while also offering developed areas within the nature such as The Hay Barn and dog park, many hiking areas, playgrounds, and a splash park. These ammenities are all joined by ten miles of paved walkways, bridges, and around four miles of nature trails. Beyond the Graham Branch Creek preserve is over one hundred and fifty acres of land to find adventure. No matter if you're wandering through the nature or gathering areas, fishing in the catch and set free ponds, swimming in the gorgeous pools, or working out in the state of the art windowed fitness building, you will easily find something to do or see in Canyon Falls.
---
GET TOGETHER. Make connections at the resident only clubhouse, where the community is able to either be active together or chill out with their neighborhood locals. Whether you are in the mood to relax and soak up some rays by the resort inspired pool and view the sun set over the rolling hills or to get amped by getting coffee with friends and get your fitness on in the modern gym, you're welcome to spend time at the Canyon Falls Club. Residents are also given the opportunity to view live music together on the event lawn.
THE POOCH PARK. Enter through the silo to reach the the Pooch Park, where your k-nine friends can and explore with enough space to run around together in two size dedicated, off leash enclosures. To cool off there are trees to provide shade or your dogs can take a drink from the western styled troughs. The Pooch Park is connected to the Hay Barn which has a covered patio overlooking the dog park.
THE HAY BARN AND PORCH. Looking for somewhere to host your next event or birthday party? You can do so with southern charm in the Hay Barn. In addition, the Hay Barn features a covered outdoor pavilion, called The Porch, to be used for events or relaxation.
SWIM. Soothe your soul in the reviving resort inspired pool of Canyon Falls Club which is exclusive to residents. Children can embark on their aquatic escapade with the community's splash park, while their parents are able to relax with friends on the pool side or cool off underneath the shaded veranda. Westbridge Pool & Park is another amenity entertainment center within Canyon Falls. Westbridge is known as a glistening oasis of tranquility and enjoyment.
CANYON FALLS CLUB POOL. The main swimming pool of Canyon Falls has a scenic aspect with a view of the terrain and the wooded bluffs through out the community. An outdoor grill is also available. Right next to the Canyon Falls Club Pool is the splash park and playground where kids can play.
WESTBRIDGE POOL. Canyon Falls's secondary swimming pool is perfect for those desiring a more quiet and secluded option which is designed for relaxation for your summer days.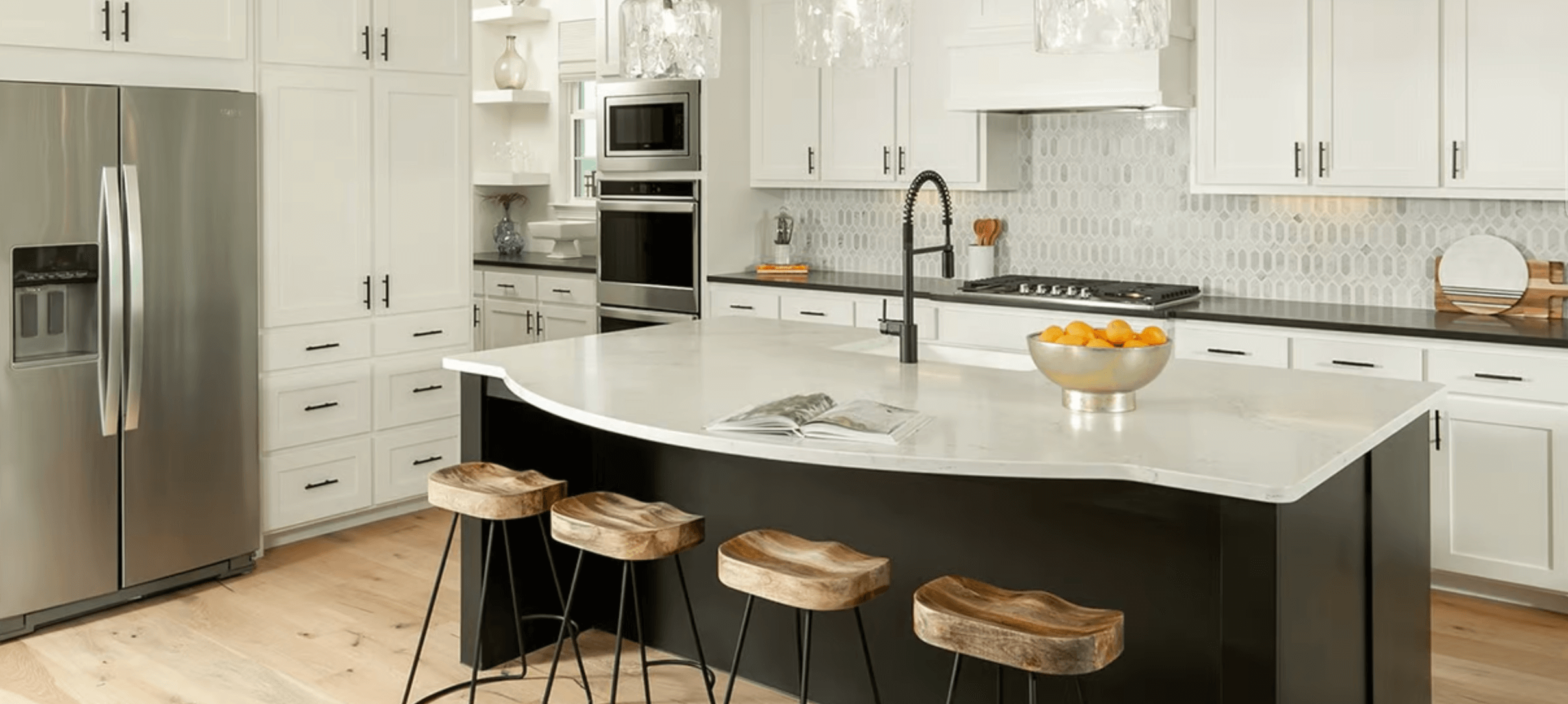 RELAX IN YOUR OWN ENVIRONMENT. The subdivision of Waterbrook is a relaxing getaway from the hustle and bustle of everyday living, a community where welcoming neighbors are there when you need them and residents can also find peace in their own space. Another builder of the community, Coventry Homes, offers dynamic floor plans that are designed spaciously in the sixty five square foot home sites found in Waterbrook. Offering scenic vistas of the communal pond (available to residents for catch and release fishing), many of the homes in Waterbrook also back to the subdivision's green belt. Walking trails wind through the pleasant community, enticing a family stroll, morning run, or even an evening bike ride.
The development envelops about 105 acres, so Waterbrook is a neighborhood to form life long connections where you can wholesomely get acquainted with your neighbors. Contributing to the life of luxury, the dues of the Waterbrook HOA promise regular maintenance for your front yard, providing you and your family with more time on the weekends for less work and more play.
FUTURE DEVELOPMENTS. While the expansion of Waterbrook progresses, the subdivision plans to welcome local businesses. The community will be anchored with a small grocery store on the property that is zoned for commercial use within the development. The current trend for grocers is to operate on a smaller scale than your typical, big business stores as many households nowadays make big bulk purchases online. There has also been talk of retail stores and restaurants being implemented in the community. The Argyle Green, a park on the south end of the community, is also an expected development soon.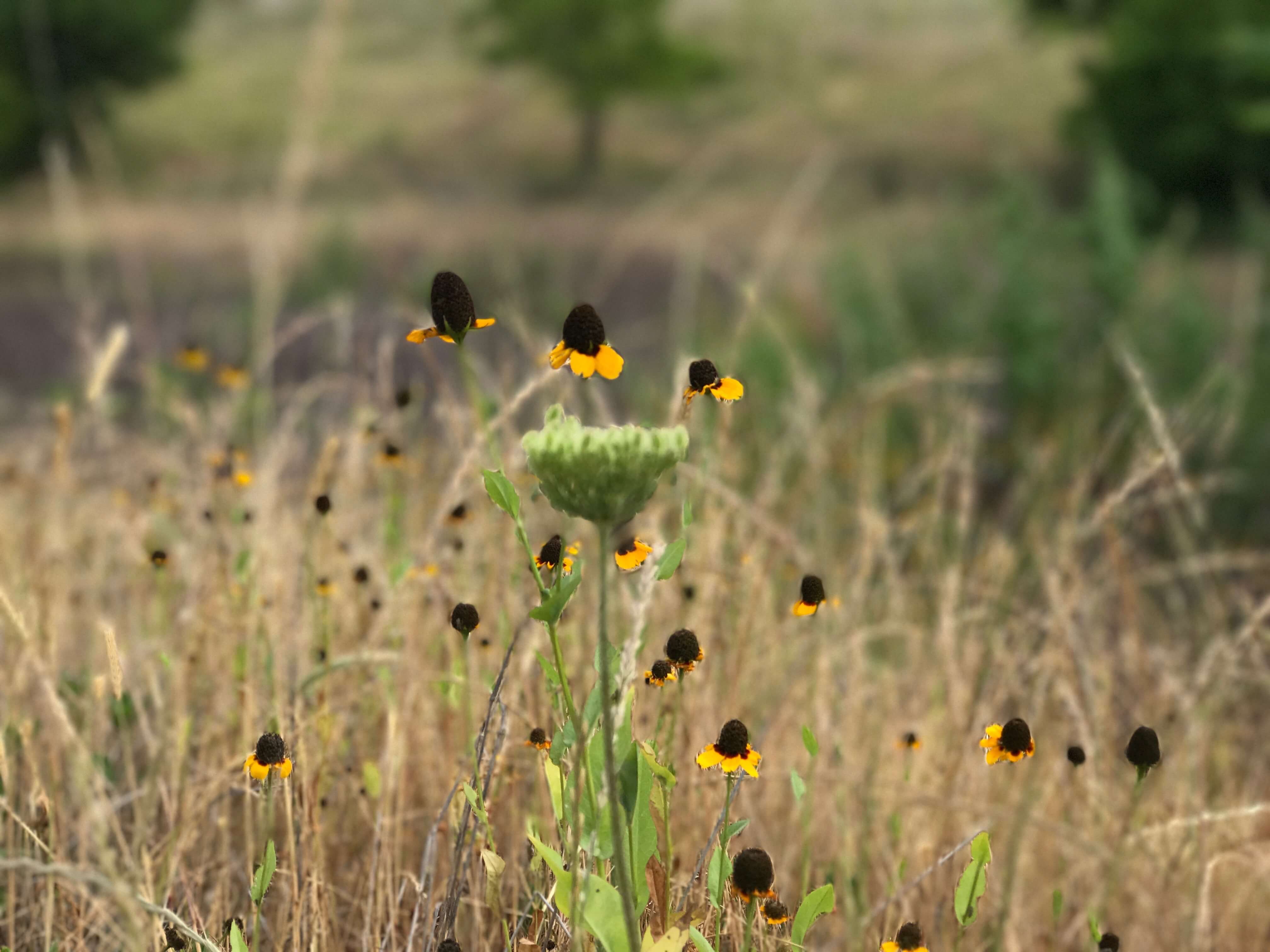 ---
Waterbrook
QUALITY TIME TOGETHER. Huddled right in the center of Argyle, Texas, a community called Waterbrook is a great place to get your family together to appreciate and savor the tranquility and rolling landscape that this community contributes. Evocative of the times of day past, the absolutely remarkable water mill, that of which is adorned at the neighborhood's entryway, is the perfect location for communal events and family fun photo ops. One of the builders of Waterbrook, Village Builders, kept an eco state of mind to contribute open floor plan homes that come along with smart home attributes, all while upholding the homey feel found in most traditional and modern homes.
The residential population of Waterbrook has the opportunity to relish in the country side ambiance of this subdivision, yet has the privileged ease of accessibility to utilize local shopping centers, business workplaces, movie theaters, and college stadiums, as well as hospitals and doctor's offices. With many water front and greenbelt home plots, a daily routine of deluxe living awaits the residents of this luxurious community.
Community Details
A simple glance towards the distinguishing water wheel at the entrance of this subdivision, located right off of highway 377, is all it takes to be aware of the fact that you have reached the grand community of Waterbrook. As of one of the most sought after neighborhoods in Argyle, TX, this modern home subdivision takes advantage of the qualities of the beauty of Texan landscape to provide the environment for the subdivision's water-features, picturesque views, walking trails, an amphitheater, and more than ten acres of green, open spaced preserve. This community offers simple transportation to dining and shopping amenities as it is located on Highway 377 and close to FM 407. The school district associated with Waterbrook is Argyle Independent School District and the students of the community also have the ability to enroll and attend Liberty Christian School, one of the top Pre-K through 12th grade, private college prep schools in the state of Texas.
Community Amenities:
Easy access to:
Alliance Airport and Town Center, the city of Ft. Worth, and the DFW Airport
Walmart Supercenter and Kroger Marketplace
Hwy114 and I-35W at an equivalent distance
Situated in the heart of Argyle, this neighborhood sits at the south east corner of Highway 377 and FM 407 so restaurants and shopping centers in surrounding cities are just a quick commute away.
Amenities located within the community:
Fountains and ponds with scenic outlooks which create a charming and calming environment.
Enjoy the outdoors and stroll through the walking trails placed throughout the subdivision.
Escape the busy work life and take a deep breath in the 10 acres of the open-spaced preserve of land.
Bond with your family and fish in the catch and release neighborhood pond.
Large, greenbelt and waterfront homesites provide a seclusively space to breathe.
Educational Amenities
The students of the community have the opportunity to attend the high performing elementary, middle, and high schools of Argyle ISD, devoted to teaching students how to reach each of their individualistic potentials and how to develop determined, capable and communally responsible social skills.
OVERVIEW
The newly constructed community of 5T Ranch is located in Argyle, TX. You can find this subdivision near High Way 377 and 114. This community is zoned in the exceedingly rated district of Argyle Independent School District. The location of the neighborhood is easily found with the grand stone and wood entrance.
FIND YOUR DREAM HOME
The two builders of the community, Country Homes and Southgate Homes, bring a modern Texan flare to 5T Ranch. The developers offer custom home designs that exceed all typical expectations of the home designs of today's standards. Consisting of a total of ninety modern rustic lots that are residential, 5T Ranch is an absolutely breathtaking community in the town of Argyle, TX. Each property is comprised of a range of one fourth to half an acre lots that are composed of each homesite in 5T Ranch.
The development and builders of this subdivision have a similar goal in which they desire to keep the beauty of the rustic, ranch life landscape while upholding the expectations of modern lifestyles in their builds. The feel of life in 5T Ranch emotes the feeling of the county lifestyle while perpetuating the grand amenities found in the larger adjacent cities. The potential residents of the community of 5T Ranch will come across gorgeous lots consisting of two story homes that are built on complete slab foundations. The outside, also known as exteriors, of the homes of 5T Ranch will consist of primarily stone and brick builds. Each homesite will come with the opportunity for the buyer's choice of brown, red, or white colors of brick or stone. The homesites built with the option of stones are profoundly decorated with stone. The listings of 5T Ranch vary from the approximate of three thousand three hundred square feet to three thousand eight hundred square feet.
The floor plans of the homes of 5T Ranch consist of popular upgrades similarly to intermediate or old-style light fixtures, open floor plan kitchens that provide plentiful storage opportunities as well as granite or stone counterspace, wooden and stone/tile floors, grand master beds, patio/ outdoor living spaces include with fireplaces, as well as spa like bathrooms included with the masters. Similar upgrades are considered with three car garages, real thick wood front doors, front facing balconies, and exterior window accent shutters to add a homey, cottage feel.
STAY ACTIVE
5T Ranch is one of the most beautiful pieces of land in the town of Argyle. Bright, lucious green grass, rolling hills, and developed trees grace the land that 5T was built upon. Before it was this subdivision, 5T was an equestrian's paradise with full horse stables and riding arenas, hence "Ranch" being in the name. Horses roamed over the many acres of pastures.
The community of 5T Ranch consitsts of 19 acres of greenbelt scenery including many picnic situations, natural walking and hiking trails, covered play ground and entertainment areas that offer the residence of 5T Ranch the most ideal outdoor space that the entire community will be able to enjoy. The people living in this community will thoroughly appreciate the serenity and peace that the countryside of Argyle provides, all while accessing the accommodations of typical thoroughfares of the modern shopping centers, restaurants, and movie theaters. This deligently planned subdivision is built with a whole, entire nineteen acres of green, whole, park space, picnic pavilions, nature trails, play grounds for children, and amusement fields that provide the members of 5T Ranch with scenic views that the entire family can relish in.
AMENITIES
Education

Only the best for your children with the top rated school district, Argyle ISD.

Argyle Intermediate School
Hilltop Elementary School
Argyle Middle School
Argyle High School

Well-being & Health
Civic Amenities
Resident Zone Facilities

Green Belt Trails/Homesites
LIVING IN QUIET SERENITY
The Lakes of Argyle is a new community in a beautiful part of Argyle, TX. This subdivision is surrounded by acres of horse farms, rolling hills, and stunning forests of trees. Live a little quieter with the peaceful surroundings of the country side.
The developers of the Lakes of Argyle neighborhood had nature in mind when they designed this community around the beauty of the great outdoors. This subdivision is built around the idea of families and friends enjoying their time together with a picnic in the pavilion, fishing off of the pier, or strolling through the nature trails.
AMENITIES
Schools

Argyle ISD

Argyle Intermediate School
Hilltop Elementary School
Argyle Middle School
Argyle High School

Health & Fitness
Local Area Amenities
One hundred and fifteen acres of beauty sets the stage for the breathtakingly stunning new community called Lakes of Argyle. Offering jaw dropping views, this pleasant Argylian subdivision will take your breath away with its third to half acre home lots. Enjoying the relaxation of the fishing pond or taking a hike amongst the walking trails, residents will feel at peace in this subdivision. Bask in the thirty eight acres of green open fields, nature trails, boasting mature trees, and the beautiful lake. Located just off of highway 377, this community can take advantage of the easy access to the amenities of the nearby cities in a breeze.
CARING ABOUT EDUCATION
Enrolled in the highly regarded and acclaimed Argyle ISD, the residents of Lakes of Argyle's children will receive one of the best educations in the Dallas Fort Worth complex. This community is also a great location if you are considering enrolling your child in the excellent private, collage prep school of Argyle called Liberty Christian School, which goes from kindergarten through 12th grade.
BRING YOUR FAMILY TOGETHER
Located just west of Argyle High School and between Harpole and Old Justin Road, this one hundred and fifteen acre dream community is a great choice for accessibility for your family. Consisting of one hundred and thirty nine homesites, Lakes of Argyle is a place where you can appreciate nature at home with the gorgeous trees throughout the community and nature trails that are placed around the subdivision as well as the lakes, which bring a sense of peace to this environment.